Save money
get discounts of up to 50%*
*
For any booking 48 hours in advance
95,9%
of satisfied clients !
Intersport
No. 1 for on-line ski rentals
Ultra modern workshop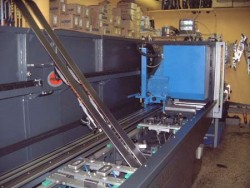 With our ultra modern workshop, your Les Orres Intersport gives you 4 good reasons to tune your skis at our shop :
Gouge and scratch repair with a Wintersteiger Laser 40
Ski tuning and finish with a Wintersteiger Discovery S machine with ceramic edge sharpening (new for the 2008/9 winter season)
Wintersteiger hot wax and brush finish
And the expert advice of a national ski instructor
Only specialists can correctly tune your skis, trust us.
Free quote
– Unbeatable quality at an unbeatable price !